Uncontested Divorce: The Secret to Keeping Your Privacy Intact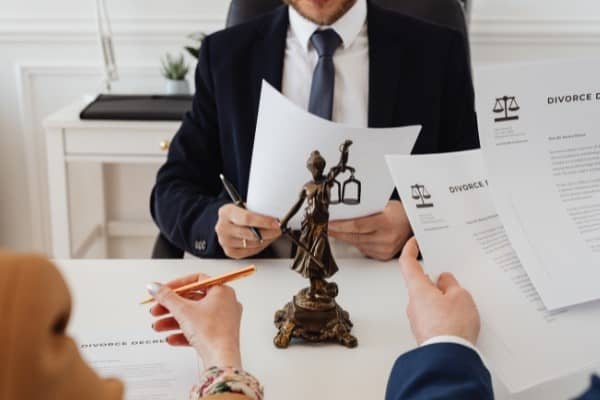 Divorce is a sensitive and often painful process. It can also be very public if you're facing a contested divorce.
While ending a marriage is never an easy decision, there are ways to keep your privacy intact and make the situation less stressful. Let's discuss uncontested divorce privacy, how it can help protect your information, and some tips on ensuring your personal information remains confidential during the divorce process.
If you're facing a divorce in South Carolina, enlisting the help of Rock Hill divorce lawyers can help ensure the process goes as smoothly and painlessly as possible. Contact Okoye Law so we can review your case.
What Is an Uncontested Divorce?
It is important to understand an uncontested divorce vs. a traditional divorce. An uncontested divorce is a type of divorce in which both parties agree to all of the divorce terms, including property division, child custody, and spousal support. It is usually much quicker and less expensive than a contested divorce, where the parties cannot agree on the divorce terms and must go to trial.
Privacy Concerns in Divorce Proceedings
Privacy is a major concern for many people going through a divorce, especially in a contested divorce where personal information can be exposed during the trial.
In a contested divorce, both parties may be required to disclose sensitive information about their finances, health, and personal relationships in open court. This can be embarrassing and humiliating and can also be used against them in future legal proceedings.
How an Uncontested Divorce Can Help Protect Privacy
In an uncontested divorce, both parties agree to the divorce terms outside of court. This means there is no need for a trial or public disclosure of personal information.
Instead, the parties can negotiate the divorce terms privately, either through mediation or with the help of their divorce lawyer. This can help keep personal information out of the public eye and limit the potential for future legal proceedings based on embarrassing or damaging disclosures.
Steps for Filing an Uncontested Divorce
If you are considering filing for an uncontested divorce, there are a few steps you need to take:
You must meet the residency requirements for divorce in South Carolina. This usually involves living in the state for a certain period before filing for divorce.
You must file the divorce papers with the court. These papers typically include a petition for divorce, a financial affidavit, and a marital settlement agreement. The marital settlement agreement outlines the divorce terms, including property division, child custody, and spousal support.
Once you have filed the papers, you must serve them to your spouse. This can be done by mail, in person, or through a process server. Your spouse will then have a certain amount of time to respond to the papers.
If your spouse agrees to the terms of the divorce, you can then finalize the divorce. This typically involves signing the papers and submitting them to the court for approval. Once the court approves the divorce, it becomes final.
Tips for Protecting Your Privacy During an Uncontested Divorce
While an uncontested divorce can help protect your privacy, you can still take some steps to ensure that your personal information remains confidential:
Draw up a confidentiality agreement. One option is to include a confidentiality agreement in your marital settlement agreement. This agreement can prohibit both parties from disclosing any information about the divorce to others except as required by law.
Request confidentiality of the court. You can also limit the disclosure of information during the divorce process. For example, you can request that certain documents be kept confidential or that sensitive information be redacted from court documents.
Request that divorce records be sealed. Finally, you can request that the court seal your divorce documents. This means they will not be available to the public and can only be accessed by authorized parties, such as you and your attorney.
Need to Ensure Privacy During Your Uncontested Divorce? A Rock Hill Divorce Lawyer Can Help
An uncontested divorce can be a great option for those looking to keep their privacy intact during a divorce. By agreeing to the terms of the divorce outside of court, you can avoid the public disclosure of personal information that often occurs in a contested divorce. However, taking other steps during the divorce process is important to further ensure your privacy.
If you need help keeping your information away from prying eyes during your uncontested divorce, contact us today at Okoye Law. We can help by drafting confidentiality agreements, communicating with the court and other parties on your behalf, and ensuring your right to privacy is observed.