Helping Children Through Divorce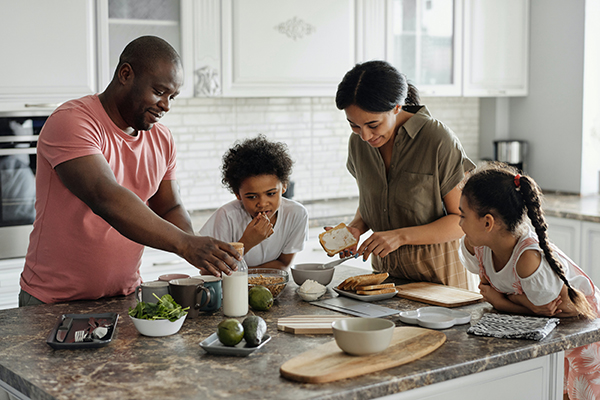 Helping children through divorce is one of the most important things that parents can do to ease this difficult transition. Divorce is hard on everybody, kids included. It's important to prioritize their wellbeing over your own disagreements so that you and your ex can become peaceful co-parents. Maintain consistency with your children's schedule and routines. Reassure them constantly and remind them of how much you both love them every chance you get. Offer support that is age-appropriate, like books or counseling. And finally, avoid trash talking your ex in front of them. Putting aside your tension with your ex-spouse and focusing on working together to co-parent is the best thing you can do for your children's mental health.
Helping Children Through Divorce: Easing the Transition
Maintain Consistency
Kids thrive on consistency, so maintaining their routines is a huge part of helping children through divorce. Try to keep their wake-up times, bedtimes, nap times, and meal times the same, and across both your households if you share custody. Don't try to "win" your children over by letting them stay up late or upsetting their usual schedule. It might make them happy in the short-term but ultimately can lead to more anxiety.
Be Reassuring
Another big part of helping children through divorce is to constantly reassure them. Kids tend to take on a lot of guilt during a divorce, so make sure they know that the split has nothing to do with them. Assure them that they will get used to their new routines quickly. And finally, remind them constantly that you both love them. Even older children might need to hear a little extra reassurance during this stressful time.
Offer Support
Offering support is another way of helping children through divorce, and there are a lot of ways to do this. For younger kids, try to give them age-appropriate resources, like children's books, to help them understand what's happening. For older kids, let them know that you're there for them if they ever want to talk about their feelings or concerns. You might also offer to let them speak to a therapist. Sometimes talking to an adult that's not their parent can be very helpful.
Avoid Trash Talking
Finally, avoid trash talking your ex in front of your children. Part of helping children through divorce is making sure that they never feel like they need to pick sides in the split. They love both of their parents equally. To hear one parent speaking negatively about the other can confuse and scare them. It creates a lot of anxiety and stress in children, and can be harmful to their mental health. While it might feel good to vent about your ex, find a friend to talk to instead and put on a happy face in front of the kids.
Helping children through divorce can feel like an overwhelming task, but it's imperative not to second guess your decision. Two parents who peacefully co-parent while living apart is much healthier for children than two parents living together and fighting all the time. While it might feel painful now, you are making the decision that ultimately will be best for their wellbeing. Help them with the transition by maintaining consistently with their schedules and being extra reassuring. Offer support and let them know they can always come to your with any concerns. Finally, avoid speaking badly about your ex in front of them. Try to remember that children adapt to change very quickly and that you and them will be happier in the end if you can learn to co-parent peacefully with your ex.