Dating As a Divorcee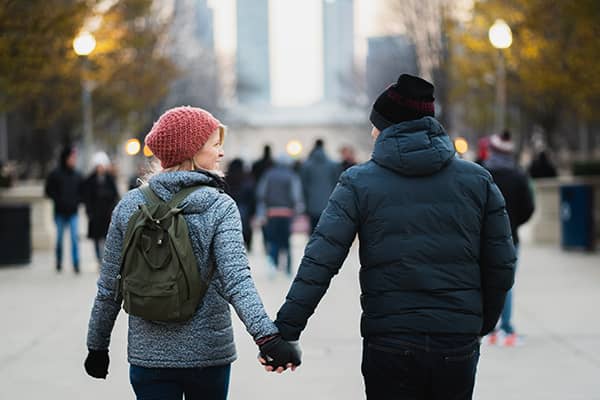 Dating as a divorcee might feel a little overwhelming at first. Especially if it's been many years since the last time you dated. However, it should be an enjoyable process and a chance to meet interesting people. It can be hard to even know where to go to meet new potential partners, but dating apps can be a great place to start. Just make sure to have fun and avoid putting too much pressure on yourself. Take it slow with new partners, and think carefully before introducing them to your children. And remember to keep in mind safe dating practices. Hopefully, you'll be able to put yourself out there and enjoy the process of dating again.
Dating As a Divorcee: Getting Back Out There
How to Meet People
For many people that are dating as a divorcee, knowing where to meet people is half the hurdle. There are tons of dating apps online, including ones just for divorcees. You might also try asking a friend or family member to set you up with somebody that might be a good fit. In addition, you could try a new activity or hobby to see if you meet other like-minded people. You'll be amazed at where you can meet people if you maintain a positive and approachable attitude.
Have Fun
When dating as a divorcee, it's important to remember to have fun. Not every person you meet is going to be a lifelong connection. So don't try to put too much pressure on any one date. Instead, relax and be casual. Try to enjoy the date and getting to know a new person. Even if they aren't a love connection, you might meet a friend.
Take It Slow
It's also important to take it slow when dating as a divorcee. You don't want to get into a serious relationship too quickly. Instead, take it slow and make sure that the fit is great before making your relationships more serious. In addition, make sure that you are fully ready to open up and be vulnerable with a new partner before jumping into the dating pool. It can take a long time to emotionally recovery from divorce, so don't put pressure on yourself to get back out there before you're ready.
Introducing Children
Finally, when dating as a divorcee, make sure that you are careful about who you introduce your children to. Especially if you have young kids. It can be hard for them to understand what's going on, and they might become attached to a new date. If you break up with that person, it can be painful for your children and leave them feeling anxious. Before bringing somebody new into their lives, you should feel comfortable that they're probably going to stay there for the long run.
When dating as a divorcee, it's important to remember to enjoy the process, take it slow, and be discerning about who you introduce to your kids. Meeting people through mutual friends or during activities can be a great way to jump back into the dating pool. In addition, dating apps can be a great way to find new partners. However, if you are meeting people you don't know, make sure to be safe. Always meet in public places until you get to know the person, and don't let them walk you to your car if you're parked in a deck or far away. In addition, keep your drink protected at all times, and make sure that a friend or family member knows where you are and when you plan to return home. Hopefully, you can enjoy the dating process and maybe even find a new love connection!