What are the Penalties for Unlawfully Carrying a Pistol?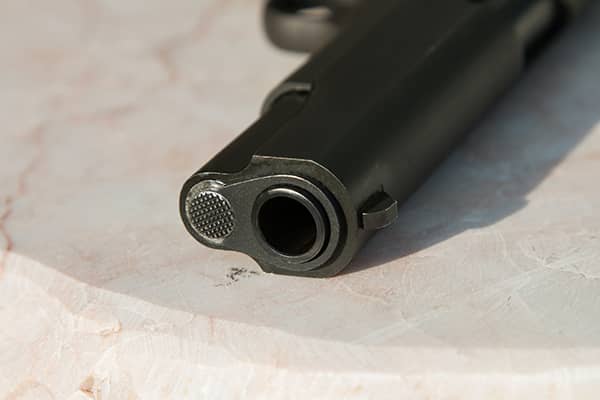 Both the Second Amendment to the United States Constitution and Section 20 of Article I of the South Carolina Constitution relate to the right of people to keep and bear arms, but certain South Carolina state laws restrict the manner in which people may possess firearms. The law specifically regulates how a person may carry a handgun in a vehicle, an offense that can result in significant penalties. If you have been accused of any firearms offense, you should call a York County defense lawyer today.
Legal and Collateral Consequences
Carrying a handgun in a vehicle is a misdemeanor offense punishable by up to one year in jail and/or a fine of up to $1,000. If a firearm is stolen, then unlawful carrying can become a felony punishable by up to five years in prison.
South Carolina Code § 16-23-20 establishes 16 different situations under which it is lawful for a person to carry a handgun. In addition, a person 18 years of age or older in South Carolina who is also mentally competent, not a fugitive or violent felon, and has not been ordered not to possess a firearm by any court can keep a firearm in their vehicle without a permit if the firearm is properly stored, usually needing to be kept in some kind of closed and secured compartment like a glove box, trunk, or closable container that is a part of the vehicle.
How a Lawyer May Be Able to Help
When you hire a criminal defense attorney in York County to assist you with an unlawful carry case, they are going to be able to conduct an independent investigation into your case and determine all applicable defenses. In some cases, alleged offenders may be able to argue that they were not the owners of the guns involved and be able to get their criminal charges thrown out.
An attorney may also determine that you were the victim of an unlawful search or seizure that could result in all evidence in the case becoming inadmissible and a prosecutor having to drop the case. There could be other errors by police officers relating to issuing Miranda warnings or otherwise improper questioning that also complicates the criminal charges.
An attorney may also be able to argue that you were, in fact, carrying a handgun in a lawful manner and the police officer misunderstood the law. Do not assume that just because you are facing charges that you are automatically guilty.
Contact a South Carolina Criminal Defense Lawyer Today
Are you facing criminal charges relating to unlawfully carrying a handgun in South Carolina? You should contact Okoye Law to speak with an attorney today.
Our firm stands up for alleged offenders in a variety of gun and weapons cases, and we work tirelessly to help them get criminal charges reduced or dismissed. You can call (803) 909-9457 or contact us online to receive a free consultation so we will be able to fully examine every detail of your case and determine what the best steps will be to take moving forward. We work with clients in York, Lancaster, and the surrounding counties.