Criminal Domestic Violence in South Carolina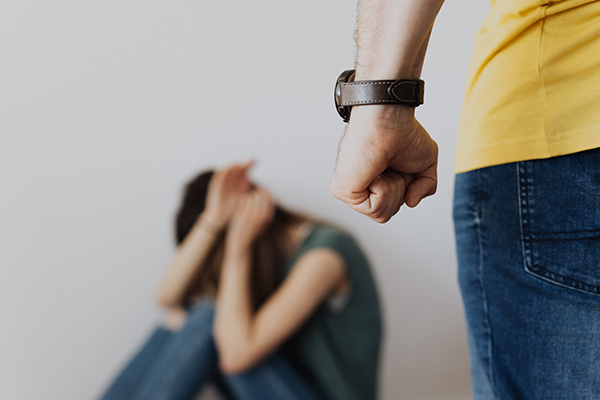 Criminal domestic violence is a serious offense in South Carolina that can affect victims for many years to come. The violent act must be committed against a household member for a crime to be criminal domestic violence instead of assault and battery. This typically refers to a spouse, former spouse, or somebody you live with. There are different degrees of severity for this type of offense, each with different penalties and punishments. Domestic violence can have a huge impact on families, and especially children. If you are the victim of domestic violence or have a domestic violence charge, it's important that you speak with an experienced attorney. They can help you understand the implications of this type of charge and guide you through the legal process. 
Criminal Domestic Violence in South Carolina: An Overview
DV Third Degree
There are different levels of severity for criminal domestic violence in South Carolina. The lowest level is third degree domestic violence, or DV. This is either the physical act of or the intent to harm another household member. This means that a person either has committed violent acts against a household member, or has threatened it and has the ability to follow through. DV third degree is a misdemeanor that can result in fines of $1000 to $2000 and up to 90 days in jail. If you get a conviction of criminal domestic violence in any degree, even third, you will lose your right to possession of a firearm forever.
DV Second Degree
Second degree criminal domestic violence is also a misdemeanor. Like third degree DV, it means that a person either committed violent acts or threatened to commit violent acts against a household member. However, it must also include at least one of a number of other factors. For example, the violence must result in moderate bodily injury, the act must violate a protective order, or the offender must already have at least one conviction of DV within the last ten years. Other factors are if the act of domestic violence is against a pregnant person, in the presence of a minor, during a robbery or other illegal activity, includes choking, or if the aggressor prevented the victim from calling the police or emergency services. A person convicted of second degree DV can receive a fine of $2500 to $5000 and jail for up to three years. 
DV First Degree
Criminal domestic violence first degree is a felony charge that can result in prison for up to ten years. First degree DV means that a person caused injury or intended to cause injury to a household member. In addition, they must also fulfill one other factor. These factors can be that the DV resulted in great bodily injury, the person committing the act committed DV second degree in violation of a protective order, that the aggressor has two or more prior DV convictions within the last ten years, or used a firearm during the act of violence. 
DV of a High and Aggravated Nature
The most serious criminal domestic violence charge is Domestic Violence of a High and Aggravated Nature (DVHAN). This is also a felony with a prison sentence of up to twenty years. To qualify as DVHAN, the act of violence or threatened act of violence against a household member must show "extreme indifference to the value of human life" that results or that a reasonable person could assume might result in great bodily injury or death. Another factor that might result in a DVHAN conviction is if the aggressor committed DV in the first degree while violating a protective order. 
Impact on Families
Criminal domestic violence can have a severe impact on victims and survivors. For example, victims might suffer from PTSD episodes as a result. They might develop trust issues with future partners, or can experience depression and suicidal thoughts. Not to mention the physical injuries that can occur as a result. Children that are around domestic violence often are in a heightened state of stress that can last a long time. Unfortunately, this can impact the way their brains develop. They might also have trouble understanding how to resolve conflict in a healthy way, or struggle with interpersonal relationships. If your child has been exposed to domestic violence, it can be helpful to speak with a child psychologist or counselor. 
Criminal domestic violence is a serious charge that can result in prison time, fines, and the loss of the right to possess a firearm. There are various degrees of DV that mostly depend on how violent the act is, how much harm is caused, or a number of other factors. DV in the third and second degree are misdemeanors while DV first degree and DV of a High and Aggravated Nature are felonies. This form of violence can impact victims for the rest of their lives, and can be especially harmful to young children. Domestic violence is a hot-button issue, so the penalties for it can be harsh. If you are charged with criminal domestic violence, it's important to enlist the help of an experienced criminal defense attorney as soon as possible.