Why Working With a Family Law Firm Can Make Uncontested Divorce Easier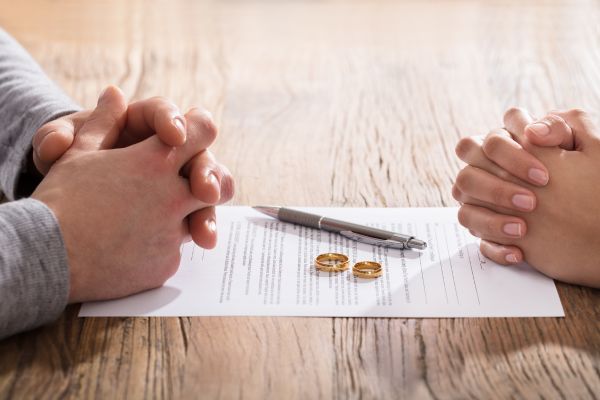 Divorce can be a difficult and emotionally challenging experience, but it can also be a necessary step toward a better future.
When it comes to divorce, there are two main types: contested and uncontested. While contested divorce can be complex, expensive, and time-consuming, uncontested divorce is a simpler and more efficient process that can save time, money, and emotional distress.
Either way, you need legal help.
Let's explore the benefits of hiring a family law firm for an uncontested divorce and how working with an experienced Rock Hill divorce lawyer can make the process easier and less stressful.
Understanding Uncontested Divorce
An uncontested divorce is for busy people who don't want to spend a mountain of time and money on family law litigation. It's a type of divorce where both parties agree on all the terms and issues related to the divorce, such as property division, spousal support, child custody, and child support.
Unlike a traditional divorce, which requires a trial and court intervention to resolve disputes, an uncontested divorce can be resolved through negotiation, mediation, or collaborative law. It's a faster, cheaper, and less grueling process that saves you time, money, and emotional energy.
To qualify for an uncontested divorce, you must meet certain criteria, such as having no contested issues, agreeing on all the divorce terms, and being willing to sign a settlement agreement. If there are any contested issues or disputes, the divorce will be considered contested, and you must go to court to resolve the issues.
Benefits of Hiring a Family Law Firm for Uncontested Divorce
While the benefits of an uncontested divorce are clear, and the process may seem straightforward, it still warrants legal guidance to ensure everything goes smoothly. That's where a family law firm comes in.
Working with a family law firm can make the uncontested divorce process easier for you in several ways.
Experience in Family Law Matters
Family law attorneys have extensive knowledge and experience handling divorce cases, including uncontested divorces. We can help you navigate the legal process and guide you on the best course of action based on your circumstances.
Minimizing the Risk of Errors and Mistakes
Even an uncontested divorce requires attention to detail and accuracy, and any errors or mistakes can have serious consequences. Working with a family law firm can minimize the risk of errors and mistakes by ensuring all legal requirements are met and all necessary paperwork is filed correctly and on time. A family law attorney can save both parties time, money, and stress in the long run.
Avoiding Unnecessary Delays
An uncontested divorce can be fast and efficient, but delays or obstacles can prolong the process and increase stress and frustration. Working with a family law firm can help avoid unnecessary delays by ensuring all legal procedures are followed correctly and on time. Your lawyer can help both parties move on with their lives more quickly and with less stress.
Reduced Stress and Emotional Strain
Divorce is one of the most emotionally challenging experiences you can go through, and uncontested divorce is no exception. Working with a family law firm can help reduce the stress and emotional strain of the divorce process by providing legal guidance, support, and advocacy.
Family law attorneys can help you negotiate efficiently and quickly to reach an agreement that meets your needs and interests. We can provide a buffer between you and your spouse to minimize conflict and tension.
How to Choose a Family Law Firm for Uncontested Divorce
Choosing the right family law firm for your uncontested divorce can make all the difference in the outcome of your case.
When choosing a family law firm, consider the following factors:
Experience and track record — Look for a family law firm with a solid reputation and a proven track record of success in handling uncontested divorce cases. At Okoye Law, our clients' Google reviews and ratings speak for themselves and attest to our firm's successful handling of cases like yours.
Communication and responsiveness — You should feel confident that your attorney will support you throughout the process and answer any questions or concerns you may have. At our law firm, we make it a point to ensure you're in the know with regular updates on your case and close attention to detail with every step.
Legal fees and costs — Choose a firm that is transparent about its fees and provides a clear and detailed explanation of its billing practices. When you enlist the help of Okoye Law, we'll be upfront with you about how much our services cost and ensure no costly surprises come down the road.
Availability and accessibility — You should be able to reach your attorney easily when needed. Our firm knows that your needs and concerns are paramount, and we want you to know we are by your side every step of the way.
A Rock Hill Family Law Firm You Can Trust
At Okoye Law, we have experience in various family law matters, including:
We are also committed to ensuring that you're comfortable and confident throughout the divorce process, which involves answering all your questions, communicating our fee structure effectively, and moving through the process promptly.
Contact Okoye Law Today and Ensure a Smooth Process for Your Uncontested Divorce
Working with a family law firm can make the uncontested divorce process easier, less stressful, and more efficient. By enlisting the help of an experienced family law attorney, you can ensure that all legal requirements are met and all necessary paperwork is filed correctly and on time.
You can also receive legal advice, guidance, and support throughout the process, minimizing the risk of errors and delays.
Contact us today at Okoye Law, and we'll review your divorce case. With the right family law firm by your side, you can navigate the process of uncontested divorce with greater ease and confidence.